Rivershed spent the summer connecting people with the Fraser Watershed and each other through in-person and on-the-water programs. As we reflect on all we learned this summer, we are excited to share this small selection of photos to sum up our 2023 River Clinics journey. We are so grateful for the opportunities we have had to listen and learn about regional Watershed CPR efforts. Thank you to everyone who connected with us this summer!
Our on-the-water programming kicked off on the Nechako River, in Vanderhoof B.C., on the traditional territory of the Saik'uz First Nation. In collaboration with the Nechako Watershed Roundtable, youth were guided down the Nechako River in Voyageur canoes on two separate day-long paddles. Each day was begun by Elder and Councilor of Saik'uz First Nation, Rodney Teed, who provided an opening prayer and words of guidance for the day on the river. Cultural facilitator, Nak'azdli Whut'en First Nation Councilor, Mark Barfoot provided amazing insight, knowledge, drumming, songs, Dakelh language lessons and stories throughout the day. Skillful guides, facilitators and the Mayor of Vanderhoof, Kevin Moutray, made the weekend a wonderful, successful event.
After the Nechako River Clinic, the Rivershed team headed east to the Fraser Headwaters region to foster connections with collaborators. Team members stopped at the historic Goat River Trail, which is being restored by the Fraser Headwaters Alliance, and were thrilled to find old signatures in the logbook at the trailhead from Rivershed's founder, current and former board members, and other dedicated Rivershed supporters and collaborators.
Next, Rivershed piloted a new River Clinic on Horsefly Lake, in the traditional territory of the Secwépemc First Nation. Collaborators from Ducks Unlimited, Fraser Basin Council, Scout Island Nature Centre, and the Tŝilhqot'in National Government joined Rivershed for a day-long canoe journey to exchange knowledge and insights about regional watershed concerns, fostering a unique platform for dialogue and collaboration.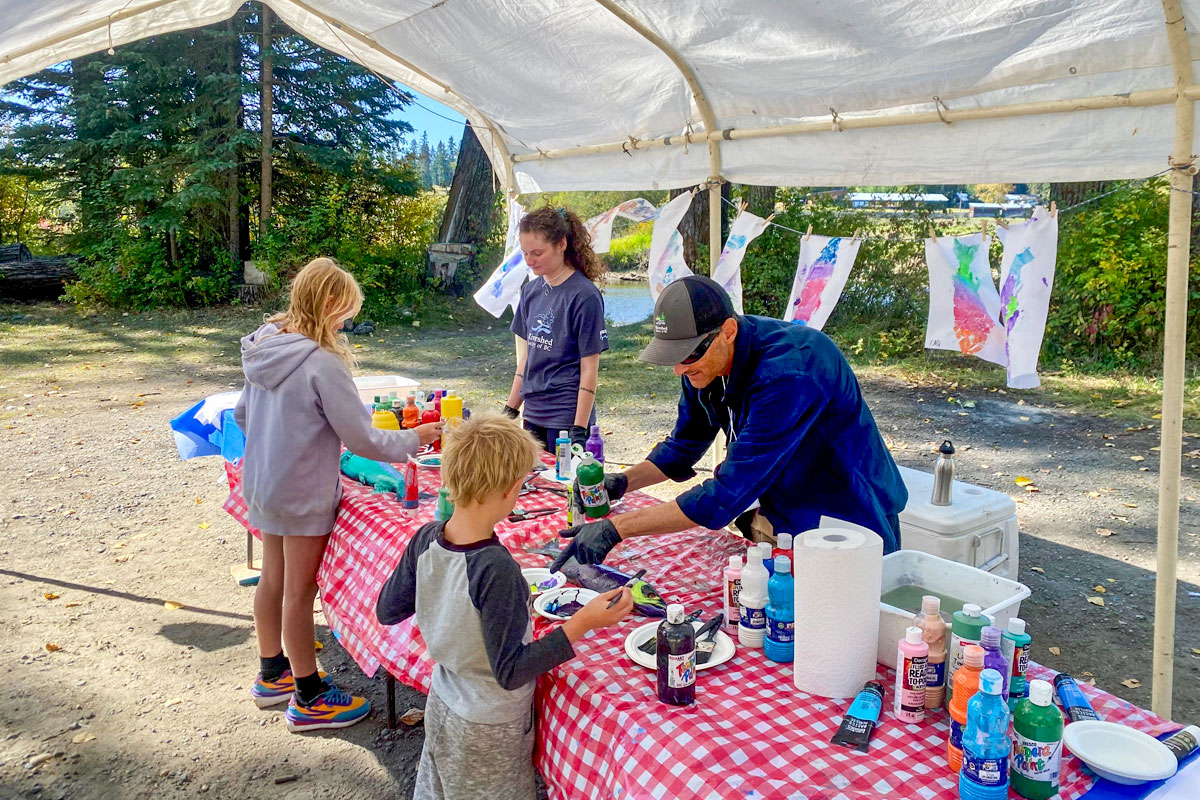 Rivershed wrapped up summer with three days of guided Voyageur canoe trips on the Lower Fraser River, from September 22 to 24. On the Friday, we embarked on a paddle from Mission to Langley, followed by a journey from Langley to Coquitlam on Saturday. The weekend culminated on our favourite day of the year, World Rivers Day, with a paddle from Coquitlam to McDonald Beach Park in Richmond. Huge thank you to Rivers Day founder, Mark Angelo for stopping by to send us off on our journey. These three days saw us navigating through the beautiful shared, unceded territories of the Stó:lō, Kwantlen, Katzie, Semiahmoo, Matsqui, Kwikwetlem, Qayqayt, Musqueam and Tsawwassen First Nations.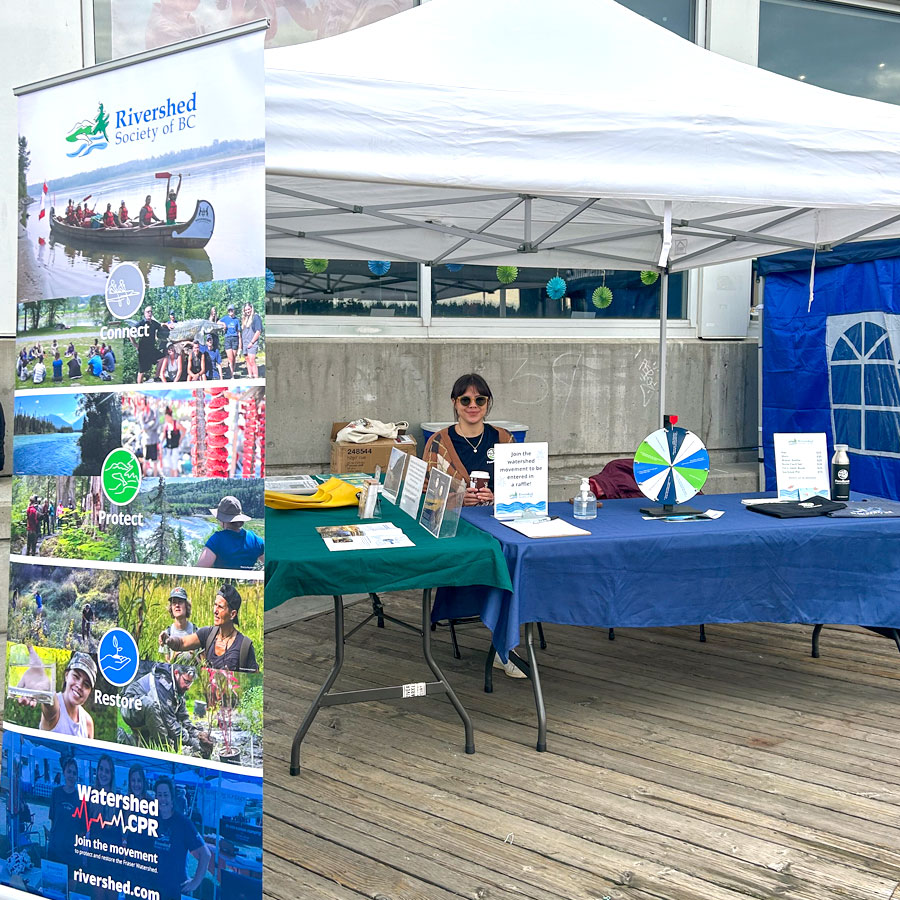 Thank you to everyone who connected with us through in-person and on-the-water programs this summer. We extend our gratitude for the invaluable opportunities we've had to engage with and learn from the passionate individuals supporting regional Watershed CRP efforts. All of us here at Rivershed look forward to learning more. Be sure to follow us on social media and sign up for our newsletter, Rivershed Stories!
A big thank you to the following organizations for supporting the Watershed Movement:
Nechako Watershed Roundtable
Fraser Basin Council and Fraser Basin Council Youth Program
MakeWay
Voyageur Adventures
Horsefly River Roundtable
Spruce City Wildlife Association
Fraser River Discovery Centre
And an extra special thank you to the funders that help us make this work possible!
River Clinics is funded by the Government of Canada under the Community Services Recovery Fund.
The Government of Canada delivered the Community Services Recovery Fund through three National Funders – Canadian Red Cross, Community Foundations of Canada, and United Way Centraide Canada. The National Funders distributed funding to eligible community service organizations, including charities, non-profits, and Indigenous governing bodies, providing services in communities across Canada. In British Columbia, the fund is administered by United Way British Columbia working with communities in BC's North, Interior, Lower Mainland and Central & Northern Vancouver Island.
Additional funding support provided by the Province of British Columbia and the MakeWay Foundation – Patagonia.