River Clinic

2021
Geared toward university students and early career conservation professionals, River Clinics offer an opportunity to explore career paths, network and learn about Watershed CPR (Connect, Protect, Restore) from professionals working in this field.
The 2021 River Clinic will feature:
Virtual Learning
Experiences
Includes a self-guided course on Watershed CPR, talks from experts in the field of watershed stewardship and opportunities to connect and network with like-minded people.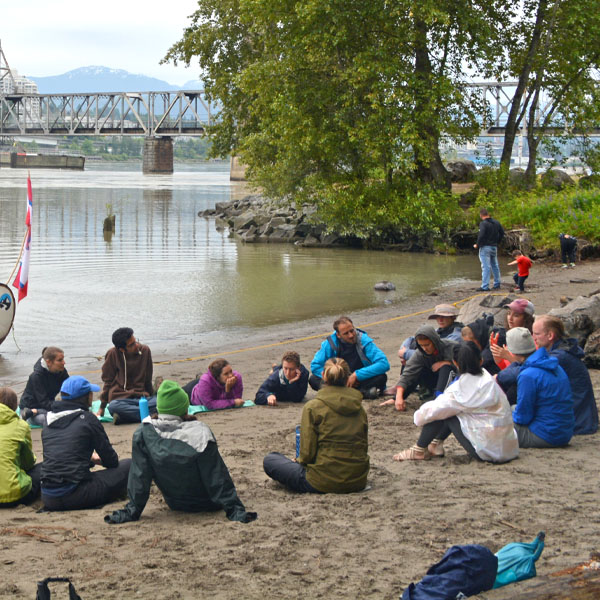 One In-Person River
Clinic Activity Day*
*Optional.
Participants will have the opportunity to attend one of three in-person days of programming being offered during their River Clinic experience. Each program will be hosted at a Metro Vancouver park along the Fraser River and will feature two exclusive activities to learn about the habitat, ecology, significance and conservation of the Fraser River watershed.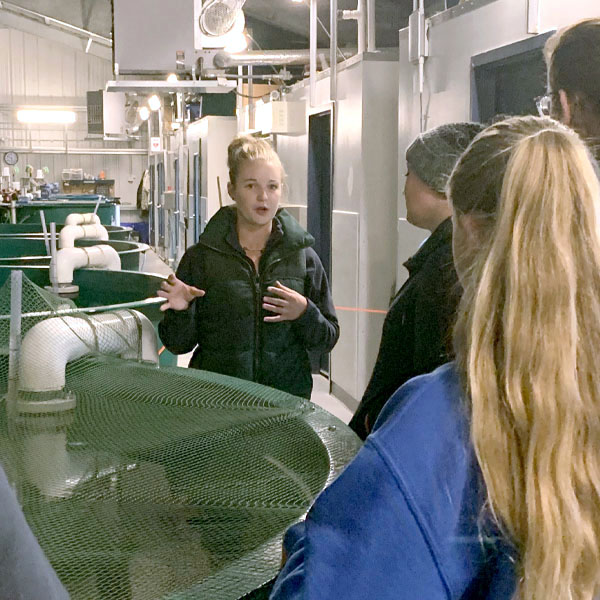 A Focus on Career
Exploration
With pathways to learn about careers in conservation and resiliency-building built into every interaction, participants will hear from professionals working to connect, protect and restore the Fraser watershed as they learn about the many different ways to channel a passion for the environment into a career.
Registration for the 2021 River Clinic Experience is Now Open
Register to attend the virtual sessions only, or register for the virtual sessions and one in-person activity day of River Clinic programming. Virtual sessions are free to attend. The cost to participate in an in-person session is $20.
If cost is a limiting factor, please reach out to us via the contact information provided at the bottom of the page. Funding is available to cover the costs of registration for those in need.
Virtual Sessions
Virtual River Clinic sessions are an opportunity to connect with environmental professionals working on resiliency-building projects and initiatives currently underway in the Fraser Watershed.
Each hour-long session will include lightning talks on exciting work happening throughout the Watershed, as well as a dedicated space to ask questions, network and gain career advice from conservation professionals and leaders. These sessions are not typical webinar-style presentations – they are interactive opportunities to connect with like-minded students and professionals.
Virtual sessions will feature professionals working in the fields of:
• Indigenous governance
• Restoration and land-use planning
• Conservation education and interpretation
• Research biology
• Community engagement and organizing, and more!
Registration provides access to all virtual sessions, which occur weekly throughout the duration of the River Clinic experience. Dates, times and speakers are listed below. Additional information on each session will be sent to all registered participants via email.
Session 1: Monday, August 16 from 12:00 – 1:00pm
Tara Marsden, Senior Indigenous Advisor at Watersheds BC
Coree Tull, Co-Chair of the BC Watershed Security Coalition
More information
Session 2: Tuesday, August 24 from 11:00am – 12:00pm
Fernando Lessa, Nature Documentarist
Joanne Nelson, PhD Student at the University of British Columbia
Susi Porter-Bopp, Project Manager of the Water for Fish initiative at the First Nations Fisheries Council of British Columbia
Dan Straker, Project Manager at Resilient Waters
More information
Session 3: Wednesday, September 1 from 6:00- 7 :00pm
Corrie Allen, Registered Professional Biologist with PGL Environmental Consultants and PhD student at UBC Okanagan
Nuskmata, Indigenous Advocate
Lara Volgyesi, Landscape Architect at Urban Niche Landscape Design & Project Manager for Rivershed's Foodlands Restoration Program
Celina Starnes, Operations and Outreach Director at Endangered Ecosystems Alliance
More information
Session 4: Wednesday, September 8 from 5:30 – 6:30pm
Zita Botelho, Program Director at Watersheds BC
Oliver Brandes, Project Lead at POLIS Water Sustainability Project
Lia Chalifour, PhD Candidate at the University of Victoria's Baum Lab
Wayne Salewski, Chair of the Nechako Environment and Water Stewardship Society (NEWSS)
More information
Register for the
In-Person Sessions
In-person River Clinic sessions offer participants the chance to connect with each other and their watershed during an exciting day of programming at one of Metro Vancouver's parks along the Fraser River.
Each in-person session will feature two exclusive opportunities to learn about stewardship and resiliency-building work happening in the Fraser Watershed. Like the River Clinic virtual sessions, all in-person sessions will include opportunities to network, ask questions and learn about the career paths of the day's presenters.
In-person programs will run rain or shine and the schedule of events is subject to change. Participants are responsible for their own transportation to and from the program, as well as providing their own bagged lunch and water. Please note: all programs will be run in accordance with COVID-19 guidelines issued by BC Public Health.
Choose One of the Following In-Person Sessions
Program spaces are on a first come, first served basis when registering for the program.
Cost: $20
No refunds will be offered within two weeks of the session's start date.
Kanaka Creek Regional Park (Maple Ridge)

– Postponed until further notice
Career Focus: Environmental Education and Science Communication
Tour the Bell-Irving Hatchery and learn about salmon conservation and education efforts with the Kanaka Education & Environmental Partnership Society. Take part in water quality monitoring exercises and learn about citizen science with Swim, Drink, Fish.
Registration deadline: N/A.
Colony Farm Regional Park (Coquitlam)

– Postponed until further notice
Career Focus: Advocacy, Organizing and Civic Action
Tour Colony Farm Park's habitat restoration project and take part in a discussion about Colony Farm Park Association's advocacy work to protect the Fraser River. Hear from MLA and Rivershed Founder Fin Donnelly and take part in an interactive experience around civic action.
Registration deadline: N/A
Iona Beach Regional Park (Richmond)

– Postponed until further notice
Career Focus: Environmental Research and Project Management
Tour a salmon research site with research biologist Dave Scott. Tour the Iona Beach Wastewater Treatment Plant and learn about how Metro Vancouver is taking into account environmental considerations in their plans for renovation. Note: long pants and closed-toed shoes are required for this session.
Registration deadline: N/A
River Clinic 2021 Funders and Sponsors: