The Fraser River is not only one of the largest sockeye salmon-producing rivers in the world, it is also home to several other anadromous and migratory fish species.
Here are four migratory fish that can be found in the Fraser Watershed: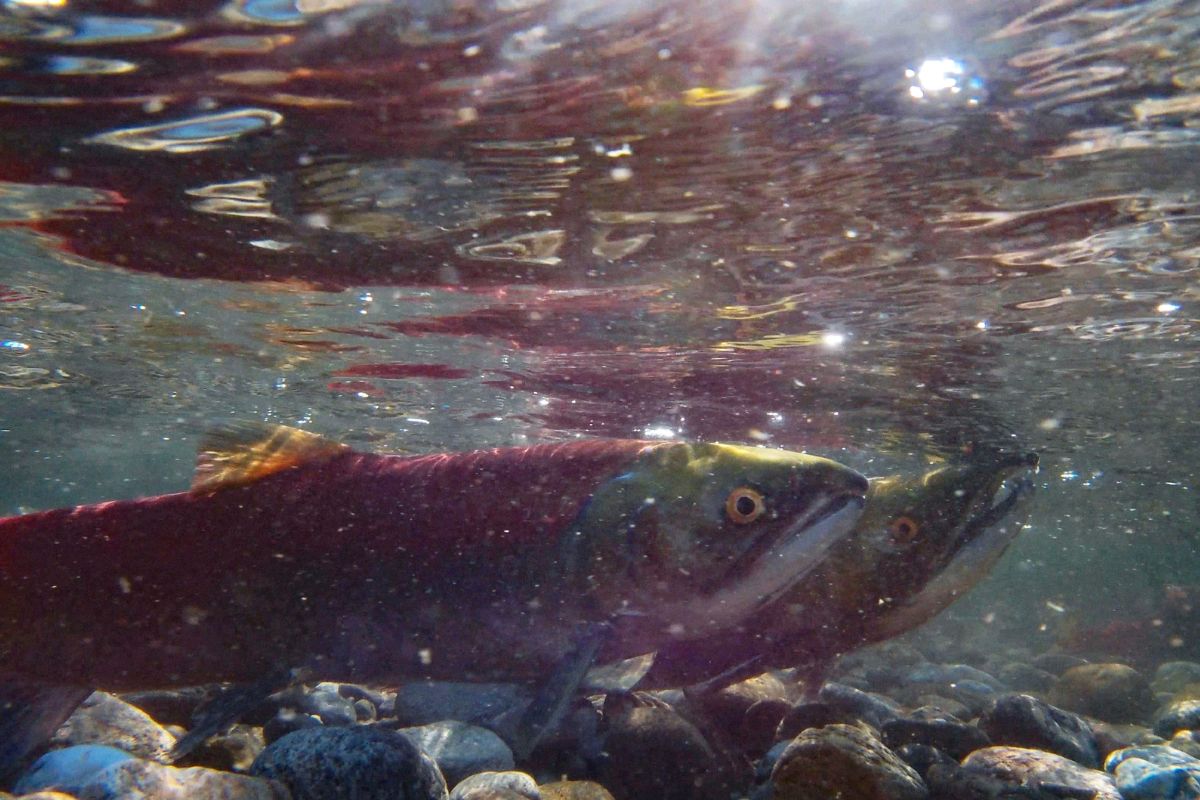 Salmon
Salmon are one of the most well-known anadromous fish. There are five species of Pacific salmon that call the Fraser Watershed home: Sockeye, Chinook, Chum, Coho, and Pink. Each of these species starts their life in freshwater rivers and streams. Some will remain in freshwater habitats for several years but eventually migrate to the Pacific Ocean, where they remain for their adult lives. When ready to spawn, salmon find their way back to their natal waters, sometimes several hundred kilometres away, where they will reproduce and then die.
Many salmon populations in the Fraser Watershed are listed as threatened or endangered. 
Sturgeon
The Fraser Watershed is home to two sturgeon species: white sturgeon and green sturgeon. White sturgeon is Canada's largest freshwater fish but also lives in coastal waters. Green sturgeon are predominantly found in coastal waters and migrate into tidal areas of large coastal rivers. They spend their first 1-4 years in freshwater before heading for the ocean. Both sturgeon species spawn in freshwater and green sturgeon have the largest egg size of any sturgeon species!   
Unfortunately, due to habitat destruction and other threats, sturgeon populations are declining and many are listed as endangered. The population of white sturgeon in the Lower Fraser River is currently assessed as threatened by the Committee on the Status of Endangered Wildlife in Canada, and green sturgeon are listed as a species of special concern under Canada's Species at Risk Act. 
What is the difference between green sturgeon and white sturgeon? Check out this Identification Guide to find out! 
Steelhead Trout
Another migratory salmonid found in the Fraser Watershed is steelhead trout, an anadromous form of rainbow trout. Born in freshwater, these trout migrate to coastal waters after 1-3 years. While in the ocean, they feed on zooplankton, crustaceans, and small fish, bulking up with marine nutrients to aid in their journey back to freshwater to spawn. Unlike Pacific salmon, steelhead can spawn multiple times, with some returning to spawn three times in their life!  
Many steelhead populations in the Fraser Watershed are threatened with extinction. In 2018, citing dramatically reduced spawning returns, the Committee on the Status of Endangered Wildlife in Canada categorized the Thompson River and Chilcotin River steelhead populations as endangered. 
Stickleback
Three-spine stickleback are another migratory species in the Fraser Watershed. These are small fish named for the spines on their back. Some three-spine sticklebacks will stay in freshwater for their entire life, but others will migrate to feed on plankton and fish, then return to freshwater to spawn in the spring. Like salmon, male stickleback transform during spawning season and will develop a red underbelly and blue eyes. Male stickleback also construct the nest and care for the eggs; some also help care for juveniles when they hatch. 
Protecting and restoring fish habitat in tributaries throughout the Fraser Watershed is critical to the survival of these magnificent migratory species. If you're interested in habitat restoration, visit the Foodlands Corridor Restoration Program page to learn about the ongoing restoration efforts happening on the sc̓e:ɬxʷəy̓əm (Salmon River).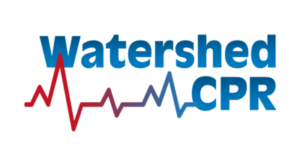 Get the latest news about Watershed CPR efforts taking place throughout the Fraser Watershed by signing up for our newsletter at the bottom of this page or follow us on social media:
Together, we can secure a healthy, resilient watershed that safeguards the habitat of migratory fish and protects their vital role in our ecosystem.