Dunster Community Dinner
Sunday, July 23rd
CANCELLED DUE TO WILDFIRES
7:00 to 9:00 pm
Dunster Community Hall
Dunster Station Road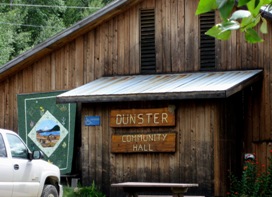 — 7:00 pm – Welcome —
7:30 pm* – Dinner
— 8:30 pm* – Dessert and discussion —
*Subject to change, depending on when paddlers land.
Please bring your own plate, bowl, utensils and cup.
*This FraserFEST event has been cancelled due to BC's emergency wildfire situation. We may be forced to modify or cancel further events on short notice. We are monitoring the fire situation closely and will update the FraserFEST itinerary on our website as required. Full refunds will be available to those affected by these cancellations. Our hearts are with all those affected by the wild fires.